At Onsen Energy we specialise in vertically drilled borehole solutions, and heat pump installations whilst sub-contracting for some of the leading ground source heating system installers and designers.
We operate using the most up-to-date equipment and work with designers that have over 20 years' experience in ground source heating design. By using site specific data we are able to offer an insurance backed guarantee that your system will be efficient and effective for many years to come. 
Not only do we have over a decade of experience in borehole drilling, we're also qualified to consult on energy use and make recommendations on ground source heat pump systems for single dwellings or larger developments.
This experience, coupled with our passion for renewable energy has already seen us support some of the leading consultants in renewable energy, contact us today to find out how we can support you on your next project.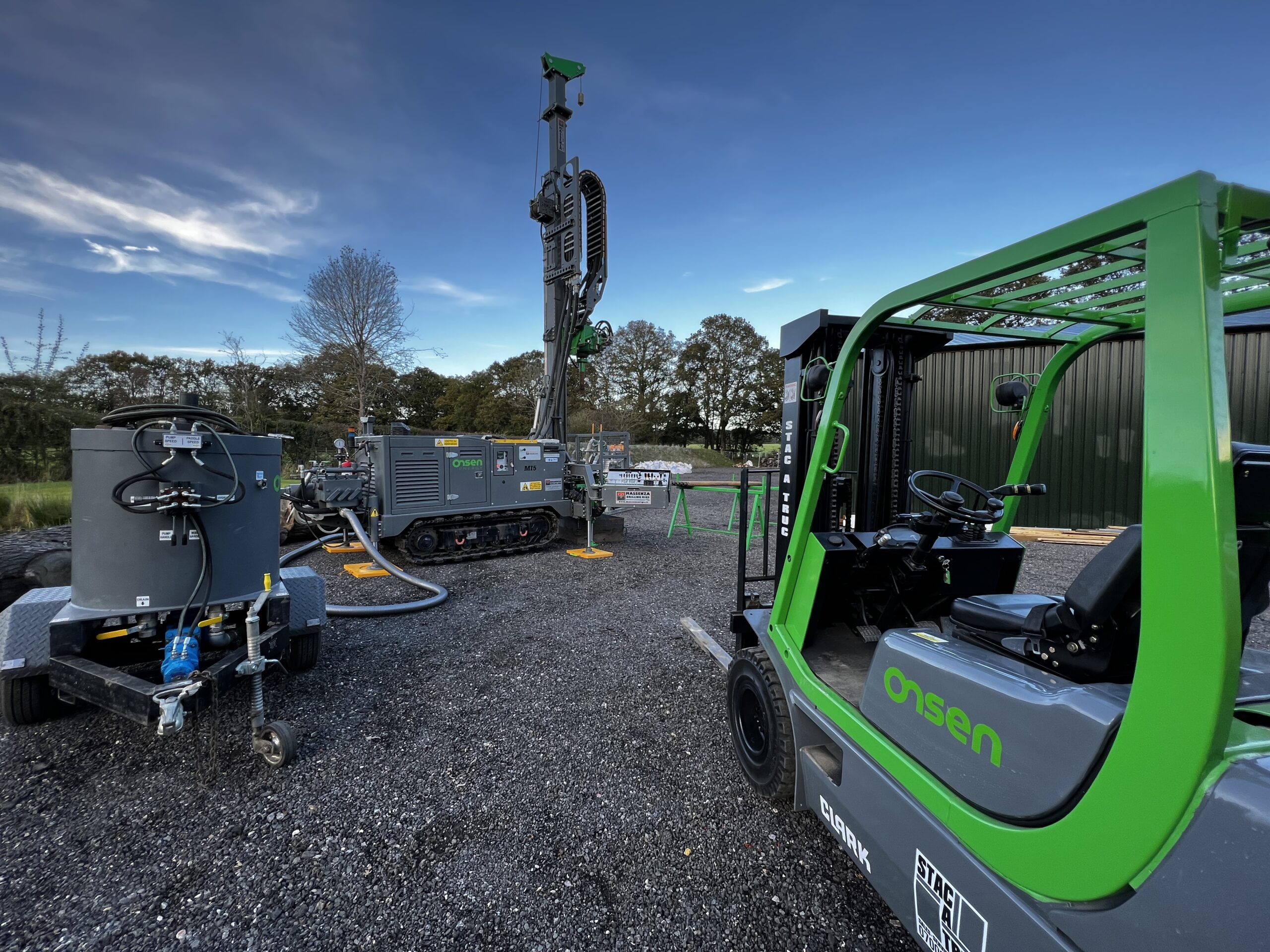 At Onsen Energy we're passionate about the future of renewable energy. We're committed to delivering the most eco-friendly ground source heating systems available and investing in carbon offsetting programmes for each of our installs.

We pride ourselves in supporting our clients throughout the renewable energy journey, sharing our knowledge and expertise to ensure the optimum solution to support their energy goals.

We believe that with mindful sourcing and operations we can all become better custodians of the environment, which is why we support the future of our planet by planting 150 trees with each full install.
What is vertical ground source heating?
Ground source heat pumps offer an efficient, reliable and renewable energy solution that eliminates the reliance on fossil fuels for heating and hot water. Coupled with a renewable energy supplier, your heating becomes 100% carbon neutral.
Ground source heat pump (GSHP) systems use ground heat exchange loops to extract thermal energy from below the ground to provide heating and hot water for your home. This constantly renewable source of heat is channelled to the heat pump where it is converted to a higher temperature for domestic uses.
In the UK underground temperatures are consistently around 8-12 degrees, by extracting this heat stored in the ground, you are able to achieve the most efficient renewable supply of energy vs alternative methods whereby the heat pump often has to compensate for real-time air temperatures.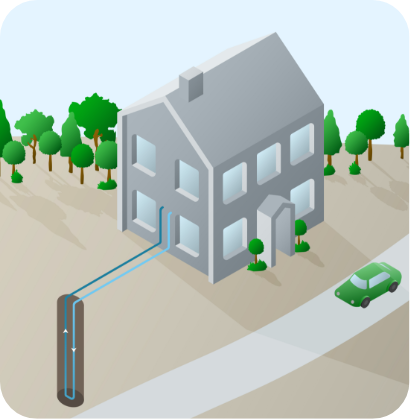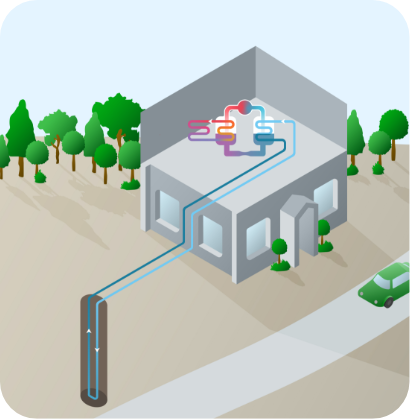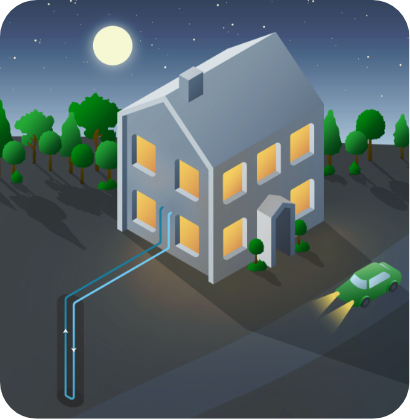 Using vertically drilled boreholes for the heat extraction probes has a number of key advantages of over horizontal closed loop systems.
- Vertical boreholes are a more versatile and widely accessible form of ground source energy for either new build or retrofit as they simply don't require the acres of land to harvest energy from the ground
- They are the perfect solution to work around obstacles such as tree roots, outdoor buildings, swimming pools, ponds and other hard landscaping
- There is considerably less disturbed ground to be re-established
- They can be installed during construction phase underneath buildings and hard landscaping if space requirement is a barrier
Ground source heating systems are much cheaper to run than oil, coal, LPG, electric heating systems and produce no CO2 emissions in situ, and become completely carbon neutral if a renewable electricity supplier is used to power the heat pump.
Please get in touch for representative examples based on the fuel type the heat pump would be replacing.